Abstract of Title
A documented history of the title to a piece of real property, detailing the original grant and all subsequent conveyances, encumbrances and liens affecting the property, the results of which are reduced to a written summary and reviewed to prepare a title insurance commitment or binder subject to various conditions. An abstract of title can be a full abstract; an abstract of current owner; a date-down or bring-down, an update from a given date. The abstract will include a review of all documents associated with a real property.
Starting a foreclosure is as easy as
Click on the "Get Started Now" button below.
Complete the secure online form, or download a printable version.
Submit the form securely via the website, e-mail, fax, or mail it to us.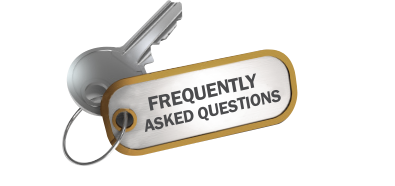 If someone is in the property after I become owner how do I get them out?
You should consult an attorney; however you can ask them, offer them money or sue them for "Unlawful Detainer", an eviction action. Your legal counsel can advise as to cost and time frames.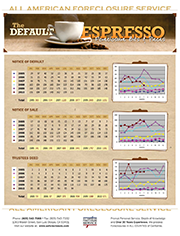 2009 To 2014 Foreclosure Statistics for San Luis Obispo County, California
This document details the number of Notice of Defaults, Notice of Sales, and Trustee's Deeds filed in San Luis Obispo County, CA from January 2009 through 2014. For review of data prior to 2009 please contact our office.