Deed of Trust
A legal document, equivalent to a mortgage, used in some jurisdictions to transfer title of a property to a third party (trustee) to hold as security for the lender. The document establishes the trustee's fiduciary responsibility to both the borrower (to hand over the deed if paid in full) and the lender (to foreclose in the event of default).
Starting a foreclosure is as easy as
Click on the "Get Started Now" button below.
Complete the secure online form, or download a printable version.
Submit the form securely via the website, e-mail, fax, or mail it to us.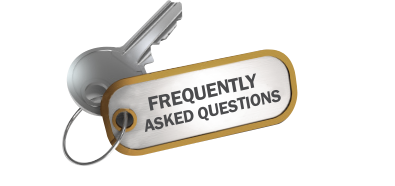 What do I do to start a foreclosure?
You will need to complete our information sheet called "Declaration of Default And Demand For Sale." This form is on our website to be completed digitally or the form can be downloaded, completed by hand and faxed or emailed to us. We will use this information to prepare a Notice of Default for recording which begins the foreclosure process. We will also need a copy of your Deed of Trust and Promissory Note plus any Deed of Trust Assignments, if any. Please call our office for any questions you may have and assistance to complete the form.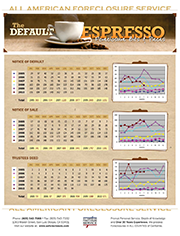 2009 To 2014 Foreclosure Statistics for San Luis Obispo County, California
This document details the number of Notice of Defaults, Notice of Sales, and Trustee's Deeds filed in San Luis Obispo County, CA from January 2009 through 2014. For review of data prior to 2009 please contact our office.