First-Time Home Buyer
A party with no ownership interest in a principal residence during the three-year period ending on the date of purchase of a security property. Other qualifications for first-time home buyers include: single parents who have only owned a principal residence property with a former spouse while married; displaced homemakers who have only owned with a spouse; individuals only owning a principal residence not permanently affixed to a permanent foundation in accordance with applicable regulations; and individuals who have only owned a property found not in compliance with State, local or model building codes and which cannot be brought into compliance for less than the cost of constructing a permanent structure.
Starting a foreclosure is as easy as
Click on the "Get Started Now" button below.
Complete the secure online form, or download a printable version.
Submit the form securely via the website, e-mail, fax, or mail it to us.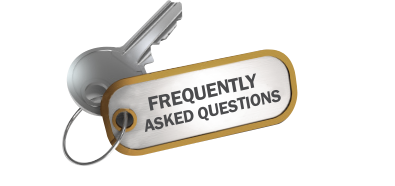 When can the Trustee Sale take place?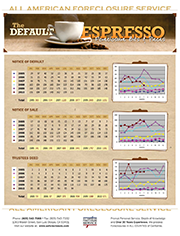 2009 To 2014 Foreclosure Statistics for San Luis Obispo County, California
This document details the number of Notice of Defaults, Notice of Sales, and Trustee's Deeds filed in San Luis Obispo County, CA from January 2009 through 2014. For review of data prior to 2009 please contact our office.