How do I find out if property taxes are paid as well as fire insurance? And should I pay those?
A quick telephone call to the Tax Collector's office can tell you if taxes are current. To find out about insurances may take investigating if you are not listed as an additional insured on an existing policy. Possibly you are receiving notices from the insurance company and have contact information; maybe you can ask the owner of the property; or if you suspect there is no insurance it might be wise to place your own and have us make note of it as an advance to protect your interest.
Generally, we would recommend payment. Advances by the lender to pay taxes and insurance are allowable and chargeable to the borrower.
Starting a foreclosure is as easy as
Click on the "Get Started Now" button below.
Complete the secure online form, or download a printable version.
Submit the form securely via the website, e-mail, fax, or mail it to us.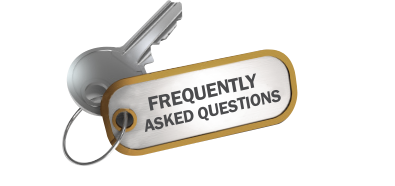 How do you decide what the "Opening Bid" is at the Trustee Sale?
Generally the opening bid is the amount of the principal, interest, late charges and any other advances made by the lender, including our trustee fees and costs. A lender can opt to reduce their opening bid as it may have some advantages. All strategies in this regard should be planned with the advice of your tax preparer and legal counsel.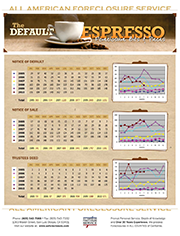 2009 To 2014 Foreclosure Statistics for San Luis Obispo County, California
This document details the number of Notice of Defaults, Notice of Sales, and Trustee's Deeds filed in San Luis Obispo County, CA from January 2009 through 2014. For review of data prior to 2009 please contact our office.